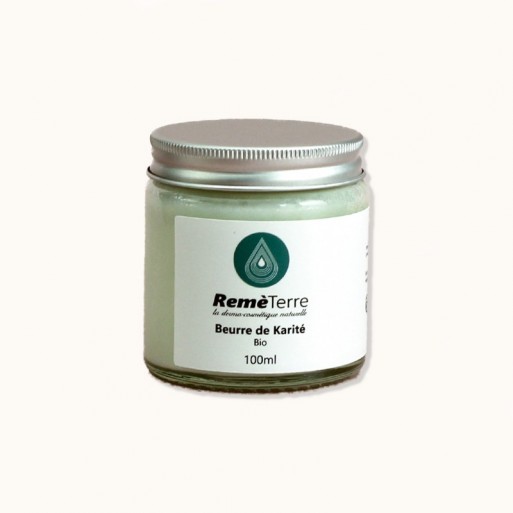  
Organic Shea Butter
Rich in vitamins, shea butter protects and nourishes the skin deeply as well as the hair.
Regenerating skin, it revitalizes the tissues and restores elasticity to the skin.
It is particularly suitable for dry skin and/or dry and damaged hair.
We have chosen to offer a refined organic shea butter because it can be used in the long term. Indeed, thanks to this, it is released from its free fatty acids which can cause irritation. Thus, unlike raw shea butter, which is used over a short period of time, refined shea butter can be used over a long period of time.
The most of this product:
Our shea butter comes from organic farming and does not contain GMOs.
Rich texture, ideal to protect the skin from external aggressions.
Very discreet smell.
See our detailed description below.
Origin: Burkina Faso
Smell: Very slight shea smell.
Composition:
Oleic acid 40 to 50%
Stearic acid 36 to 50%
Linoleic acid (omega 6) 4 to 10%
Palmitic acid 3 to 8%
Unsaponifiable 4 to 7%
Data sheet
Conseils d'utilisation

Melt shea butter between your hands and then apply it to the face, body or hair.

Précautions d'emploi :

Shea butter naturally contains latex. Therefore, it should not be used in case of latex allergy.

Ingrédients INCI :

Butyrospermum Parkii Butter** Organic

Volume

100 ml / 3,52 fl oz
No customer reviews for the moment.